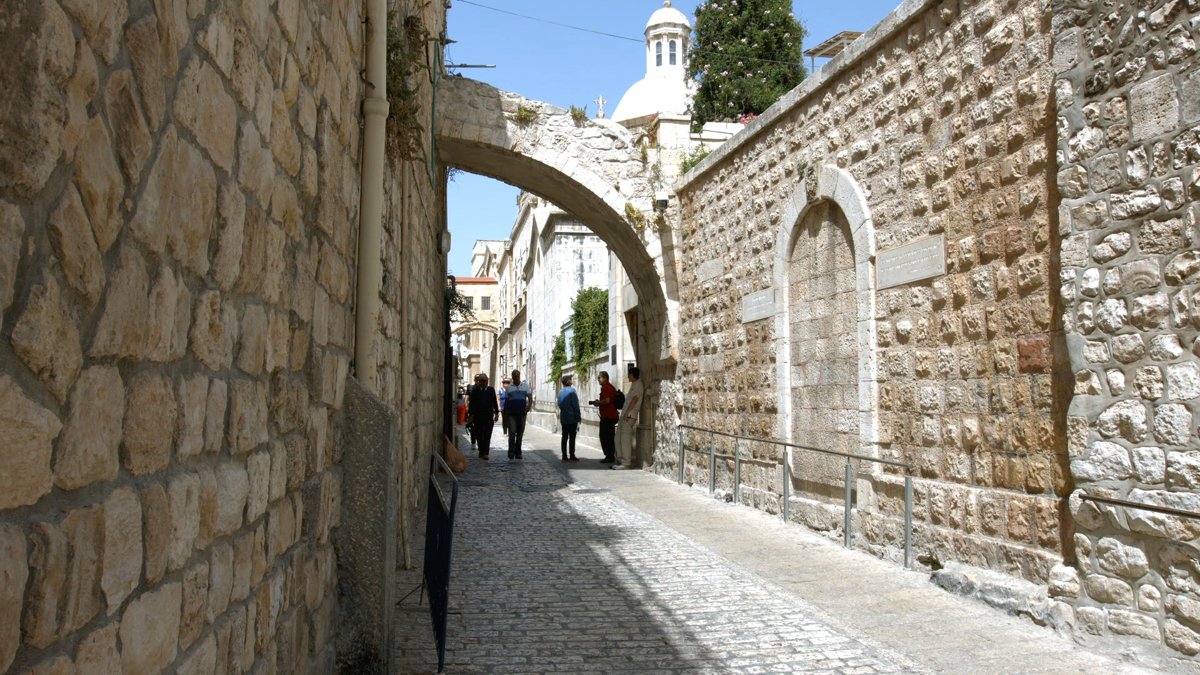 The Passion of Christ, a remarkable and very inspiring way to go in Jerusalem.
In this movie, the thoughts of Jesus during his painful passion were inserted as well as they were delivered.
*
Die Passion Christi, ein bedeutender und sehr inspirierender Gang in Jerusalem.
In diesen Film wurden die Gedanken von Jesus während seines schmerzvollen Leidensweges eingefügt, so wie sie überliefert wurden.

*
La Pasión de Cristo, un paseo significativo y muy inspirador en Jerusalén.

En esta película, se insertaron los pensamientos de Jesús durante su doloroso calvario en La Vía Crucis, tal y como se transcribieron.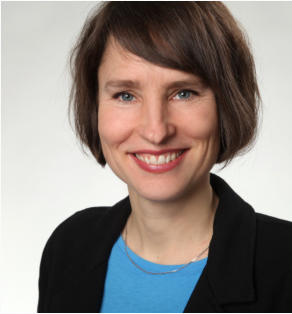 Film narrated by Nicola Nolting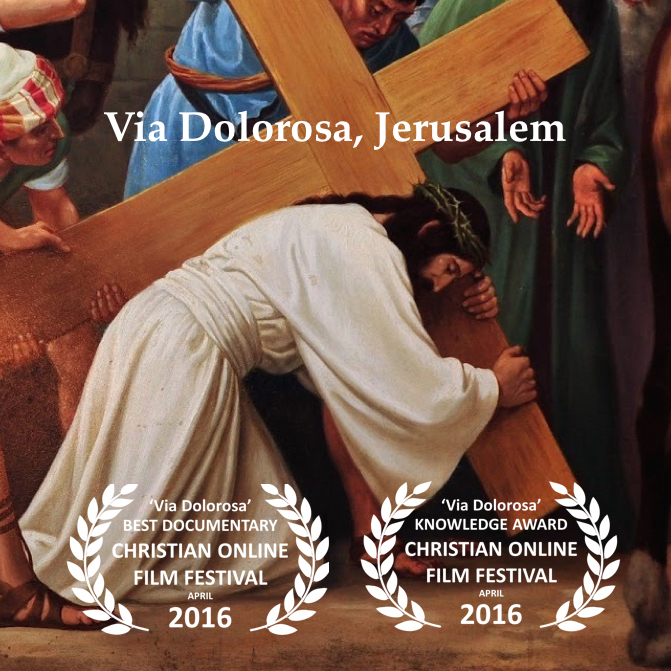 Best Documentary and Knowledge Award -
Christian Online Film Festival - April 2016 - Newport News, USA
Official Selection
2016 Christian Life International Film Festival - Thamesville, Canada
Official Selection
2016 3rd Goa Short Film Festival - Goa, India
2017 3rd International Film Festival of Prayag - Delhi, India
Link to Via Dolorosa, Jerusalem Trailer - (English) on YouTube:
https://www.youtube.com/watch?v=_zmUB-0R4yM
Link to Via Dolorosa, Jerusalem Trailer - (Deutsch) on YouTube:
https://www.youtube.com/watch?v=uMmx5dwpzeI

Link to Via Dolorosa, Jerusalem - Full Movie (English) on YouTube:
https://www.youtube.com/watch?v=pWEnksHBYAo

Link zu Via Dolorosa, Jerusalem - Full Movie (Deutsch) auf YouTube:
https://www.youtube.com/watch?v=zCDUQhVKBaM

Enlace para La Vía Dolorosa, Jerusalén - Película completa (Español) en YouTube:
https://www.youtube.com/watch?v=hufRjHlDXF0

Link to YouTube channel of Holger Klussmann:
https://www.youtube.com/user/holgerklussmann/videos

Link to Vimeo channel of Holger Klussmann:
https://vimeo.com/user6998778/videos

Link to Instagram channel of Holger Klussmann:
https://www.instagram.com/holgerklussmannmovies/
Link to Internet Movie Database of Holger Klussmann:
https://www.imdb.com/name/nm5310446/?ref_=fn_al_nm_1

Link to Website of Holger Klussmann's documentary 'World Peace':
https://holgerklussmann.wordpress.com

Link to Website of Holger Klussmann's documentary 'Om Shanti':
http://www.omshantiholgerklussmann.mozello.de

Link to Website of Holger Klussmann's documentary 'Lake Shrine':
http://lakeshrineholgerklussmann.mozello.de

Link to Website of Holger Klussmann's documentary 'The Love of Jesus':
http://www.theloveofjesusholgerklussmann.mozello.de/